We contact you
I wish to have more information about the properties and to be contacted
---
Your new all inclusive holiday home
Characteristics
TROIA RESORT has a team working exclusively on the presentation of each of the architectural projects that are:
Integrated in a gated community;
Distributed between the beach, the lake, the golf course and the dunes;
Plots with areas ranging from 1,150 m2 to 2,850 m2;
Maximmum construction area of 344m²;
Architecture project included. Projects designed by architects João Paciência, J. J. Silva Garcia and Intergaup architecture firm;
Privileged access to Troia-Galé Beach
Services
TROIA RESORT offers all the necessary services for a pleasant stay, and caters for the exclusive needs of the owners of the Atlantic Villas.
Customised assistance during the development of the architectural project
Security and reception 24/7
Common garden maintenance
Health Centre
Concierge
---
Video: Troia Atlantic Villas
---
Why buy an Atlantic Villas plot?
Restoration of energies
Having a Villa close to the beach is great for restoring the energies that are spent during the year – or all week if you are going to take advantage of the weekends. Located in a beach area, it is a quiet area with paradisiacal and almost deserted beaches, so they are excellent for those seeking tranquility.
Quality time in family
If you are traveling with family, know that your future Villa will provide quality time with those you love the most. You will have the possibility to wake up early and go enjoy the beach, you can have breakfast at the Beach Club or stroll the peninsula.
Fun is guranteed
Here the fun is guaranteed. In addition to the associated tranquility, Troia also offer various entertainment options. No matter if you are more interested in sports, outdoor activities, nature, restaurants or shops, you will have everything to choose from.
---
Discover Atlantic Villas projects
Beach Villas
Lake Villas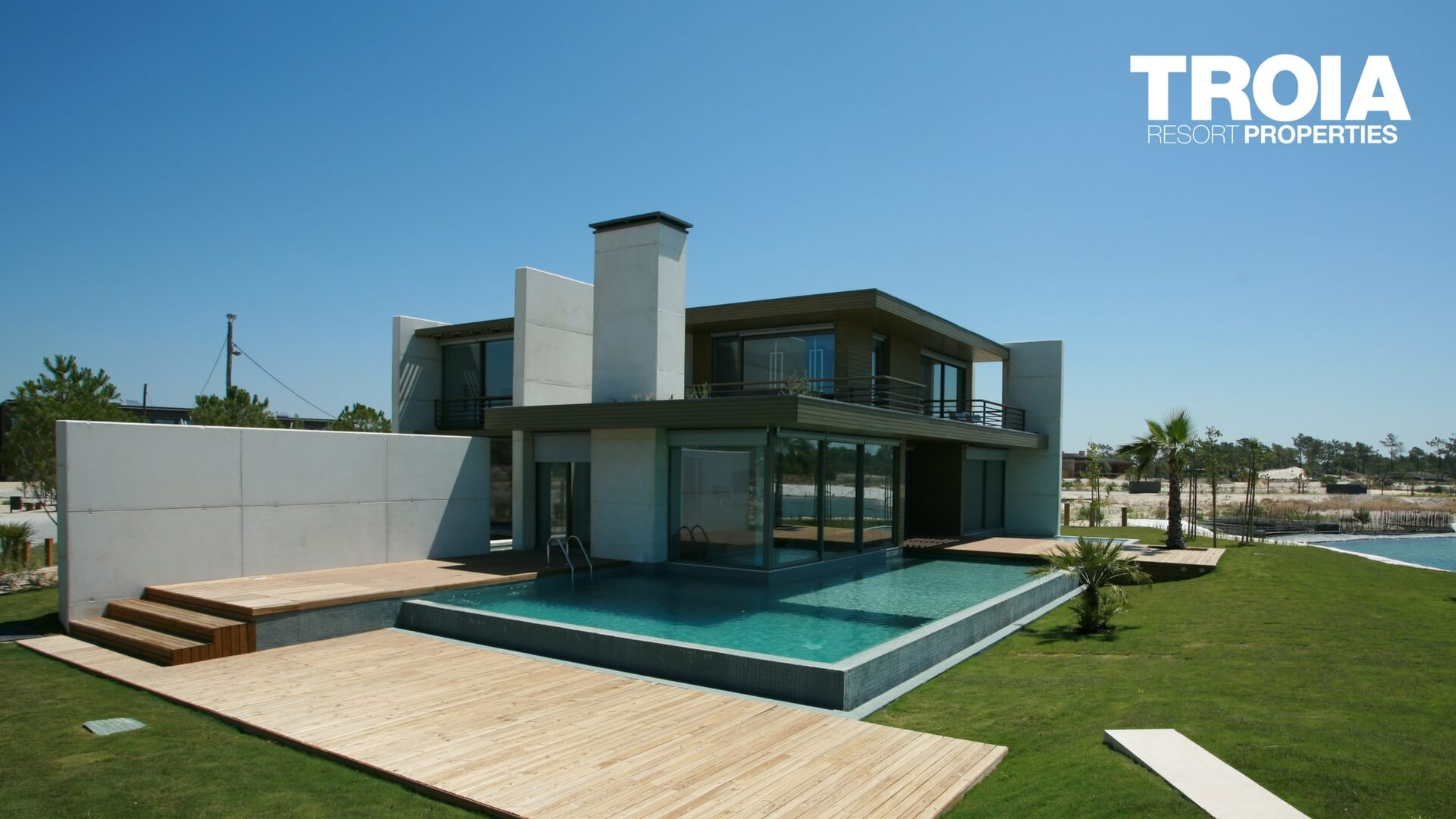 Golf Villas