Ocean Village
Ocean Village | Beach Houses
The Ocean Village, composed of 90 Townhouses with two bedrooms, is an area dedicated to leisure and sharing with friends and family.
Located in a spot that affords a sea view, TROIA´s Ocean Village is an exclusive space, close to the beach front, surrounded by ample green spaces.
It extends over nearly 3.5 hectares of area open only to property owners, their relatives, friends and guests.
---
Types of Troia Beach Houses
There are 3 different types of Beach houses, each with its own personality:
Land Houses, is nestled among nature, with sea views by the beach.
Light Houses, that blends in with the green .[SOLD OUT]
Time Houses, with contemporary and modern architecture
---
We contact you
I wish to have more information about the properties and to be contacted
---
Beach Houses with All Inclusive
Services
TROIA RESORT provides to the Owners all essential tourist services for a comfortable stay, and manages your holiday rentals.
Security and reception 24/7
Pool and garden maintenance (if applicable)
Common áreas maintenance
Health Centre
Touristic-oriented services
Equipaments
All the Townhouses are fully furnished, equipped and ready to move in, with:
Household appliances: oven, microwave, dishing machine, fridge, hotte de exaustão, washing and drying machine;
Air-Conditioning;
Solar panels;
Fire and gas detector;
Blackout roller blinds.
---
Why buy a Troia Beach House?
Restoration of energies
Having a Beach House close to the beach is great for restoring the energies that are spent during the year – or all week if you are going to take advantage of the weekends. Located in a beach area, it is a quiet area with paradisiacal and almost deserted beaches, so they are excellent for those seeking tranquility.
Quality time in family
If you are traveling with family, know that your future Villa will provide quality time with those you love the most. You will have the possibility to wake up early and go enjoy the beach, you can have breakfast at the Beach Club or stroll the peninsula.
Fun is guarenteed
Here the fun is guaranteed. In addition to the associated tranquility, Troia also offer various entertainment options. No matter if you are more interested in sports, outdoor activities, nature, restaurants or shops, you will have everything to choose from.
---
Discover Troia Beach Houses
Land Houses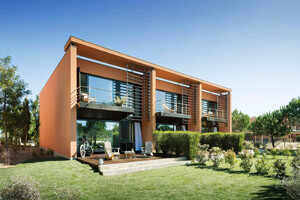 Light Houses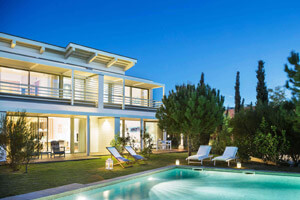 Time Houses